Daniel J. Murphy, DC, FICA, Honored
As ICA's 2009 Chiropractor of the Year
Dr. Daniel J. Murphy was honored as ICA's 2009 Chiropractor of the Year at the Association's 83rd Annual Meeting held in Washington, DC on May 15-16th. A long-standing ICA member, leader and powerful mentor to chiropractors around the world, Dr. Murphy served as ICA Vice President for the past three years and has been an active leader, educator and spokesman for the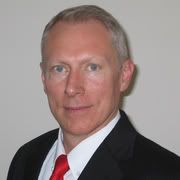 ICA for several decades. "No one has ever brought more distinction to the ICA than Dr. Murphy," said ICA's 2008 Chiropractor of the Year Dr. Marshall Dickholtz who announced the award at a gala banquet on May 15th. A Distinguished Fellow of the ICA, Dr. Murphy was the first ICA Lifetime Member and has received numerous other awards from the ICA over his many years of service, including the "Chiropractic Educator of the Year" award in 1987 and 1991, and "Researcher of the Year" in 1995. He has also been recognized with numerous "Clinical Science Faculty Awards" from Life Chiropractic College West and as the "Carl S. Cleveland Jr. Educator of the Year" by the International Chiropractors Association of California (ICAC) in 1997.
"Dr. Murphy's recognition as ICA's Chiropractor of the Year is long over due," said outgoing ICA President Dr. John K. Maltby. "Dr. Murphy stands as the most recognized name in chiropractic internationally. His unselfish dedication to teaching the scientific principles of chiropractic has done more for the integrity of our profession than we will ever know. Thanks Dan for what you have done for all of us who love chiropractic."
An internationally recognized authority in chiropractic spinal trauma, Dr. Murphy is also an experienced and popular presenter on a range of clinical topics. He is noted for his skills in conducting a thorough ongoing scrutiny of the published literature, and then providing relevant, insightful analyses that he correlates directly to the science and art of the clinical practice of chiropractic. Combining coherent, clinically useful updates on research with practical, relevant case management strategies, Dr. Murphy supplies doctors of chiropractic and students worldwide with vital assets for assessing and understanding the multi-faceted repercussions of tissue injury and repair. He has a unique gift for helping doctors of chiropractic relate the research data to hands-on patient care and documentation.
A 1978 magna cum laude graduate of Western States Chiropractic College, Dr. Murphy serves on the faculty at Life Chiropractic College West in addition to private practice, and presents educational seminars for a range of programs around the world.
In 2001, Dr. Murphy was chosen by the readers of Dynamic Chiropractic as the top vote getter in that publication's "election" of officers for a theoretical "Virtual Chiropractic Association," reflecting the respect and trust the profession has for him.
He is a dedicated educator and author who is constantly reviewing the scientific literature on chiropractic, nutrition, and injury, and publishes his summaries and analyses of these articles in his Article Review service. This service is designed "to show the doctor the scientific validation of the subluxation and its relationship to structure and function mediated through the nervous system."
"Chiropractor of the Year" is ICA's highest award, created by ICA's Founder Dr. BJ Palmer in 1950, and presented annually to one exceptional individual who has distinguished themselves throughout their career through extraordinary service to the ICA and the chiropractic profession.